The "shape" of the third edition of the contest represents the outline of the city of Bologna: the ancient border of the city, its walls, with a particular kind of polygonal outline, also known as cresta or circla.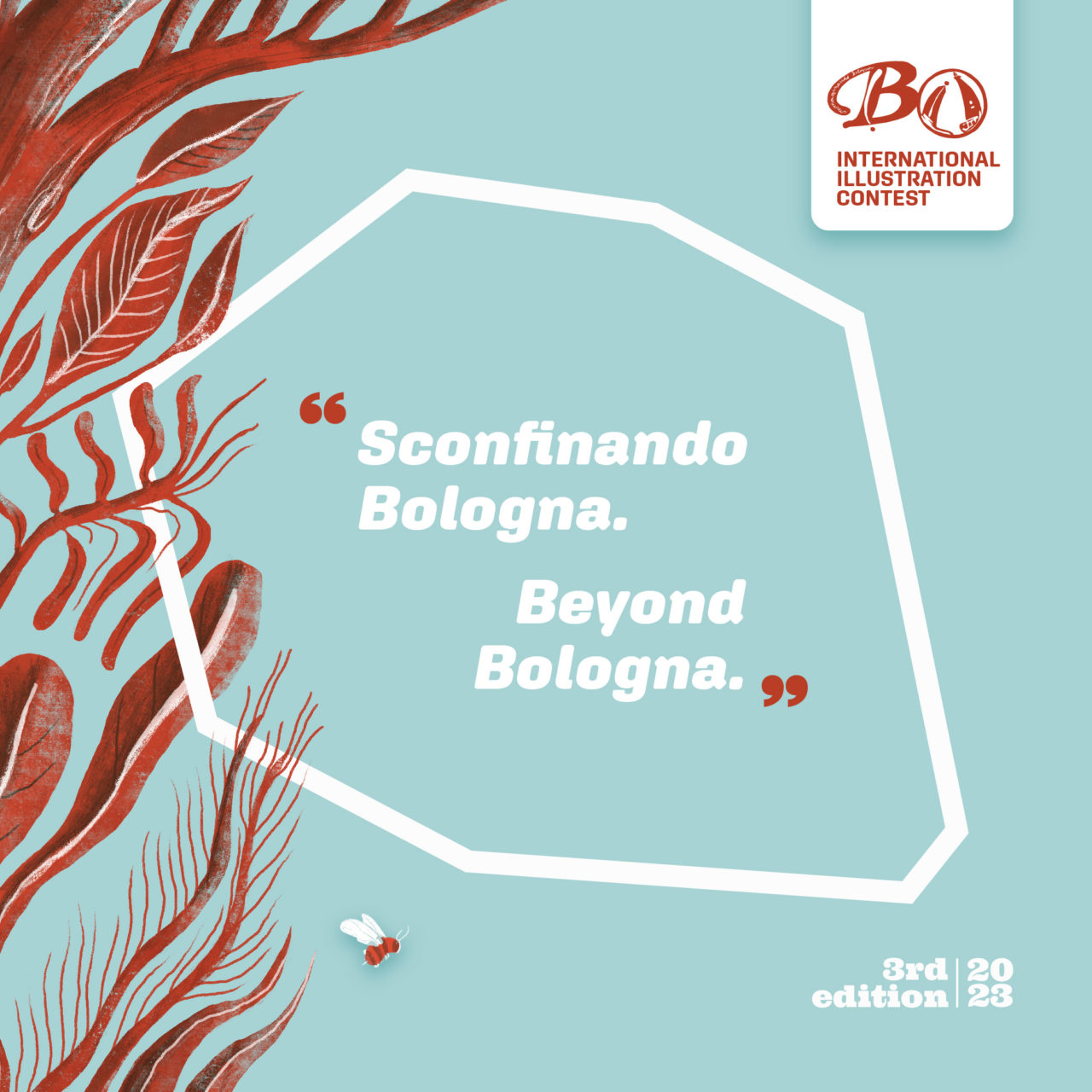 The outline recalls the polygonal shape of a beehive cell. Bologna has a long tradition of research on the study of bees: from Guido Grandi, a world-renowned scholar (to him we owe the entomological collection of more than 51,000 specimens named after him and preserved at the University of Bologna), to the current role of BiGeA University Department, in expanding the research field on the interaction between plants and pollinators, and DISTAL University Department, on eco-toxicology and bees as bioindicators.
Starting from the fundamental role of bees in the functioning and balance of the ecosystem, we concived the theme of the third edition. The perimeter of the walls of Bologna as the basis for discussing and illustrating an extremely topical, multifaceted and challenging issue: climate change and – as a response to it – ecosustainability.
1. Open Call!
May 15, 2023
The illustration contest is international and it is possible to participate individually or collectively.
Artworks, unpublished and original, can be submitted by 11:59 p.m. (CEST) on Monday, May 15, 2023 through the dedicated form in the ENTER THE CONTEST of this site.
2. Outcomes
End of June 2023
The 30 finalist works will be selected at the sole discretion of the jury composed of illustration and visual communication experts and representatives of sponsoring institutions by June 2023. Selected works will be communicated by contacting the finalists, and the results will be published through the competition's institutional channels.
3. Exhibitions
Summer 2023 … 2024
The official exhibition of the finalist artworks will be presented in the city of Bologna, along with a catalog and will be organized a series of activities about the results of the contest, including traveling exhibitions in bookstores throughout the biennium 2023-2024, until the next edition of the prize!