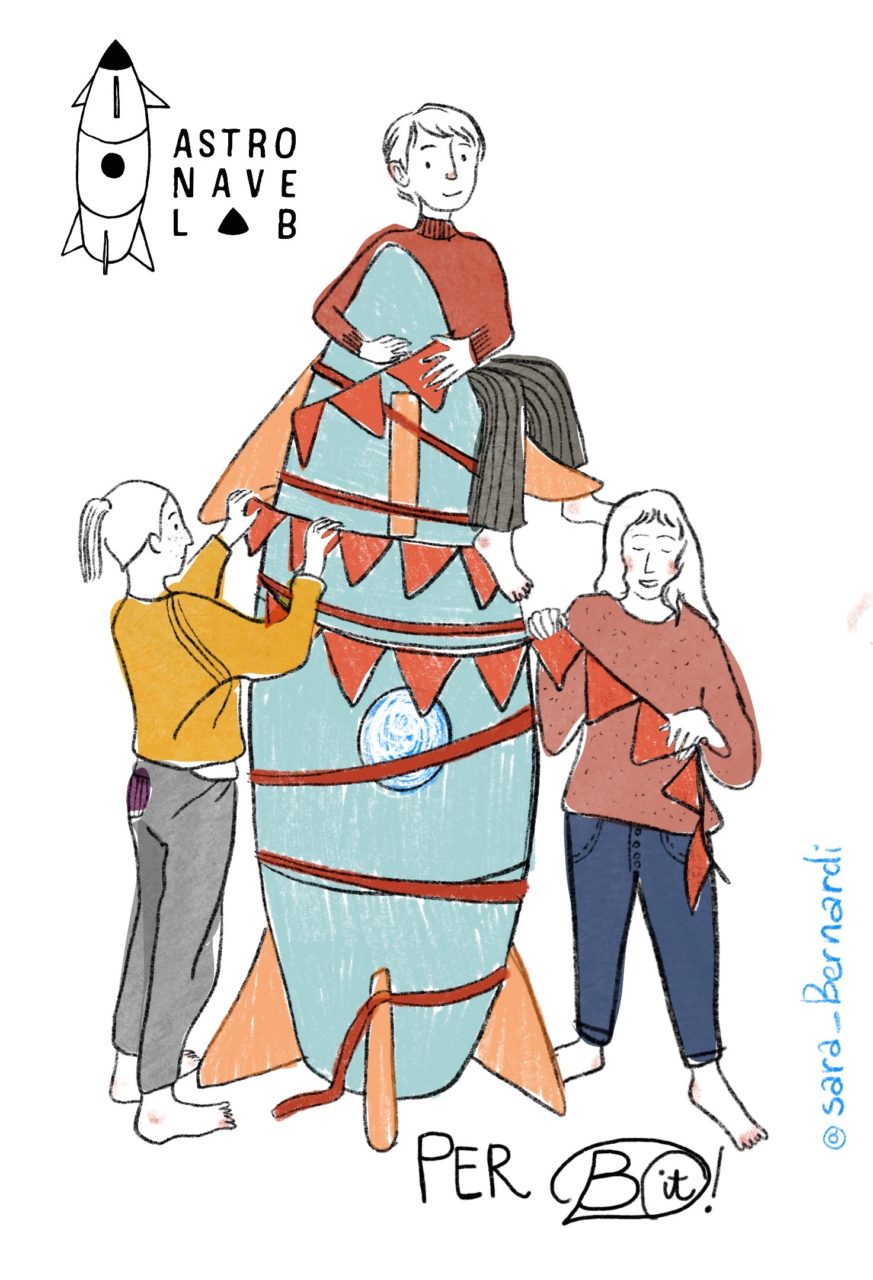 Boit! is not just about a contest, but is living material changing everyday thanks to the moments of sharing during events, labs and activities all through our common path.
We want to share with you the relevant moments and dates of March.
Starting from our presence in Bologna Children Book Fair (6-9 March) in order to disclose the third edition of the contest.
We spent four beautiful and emotionally intense days. We joined a great participation from students, illustrators and people who were curious and stopped by our stand to have fun with pencils and pastels.
We invited artists and professional illustrators to join our stand for live drawing performance moments, where they could engage with the shape of this edition.
Also we hosted an open drawing sessions for people who wanted to enter the contest.
These moments were very successful and show a great interest in our project.
The fair was also the very first start of our collaboration with the artisans of Astronave Lab, who designed and realized the furniture with recycled wood for our stand and with Life4Pollinators, which kindly provided us with brochures and posters to better illustrate the theme of the Third Edition.
Looking back at what this experience brought us, we can say this was an incredible and fundamental opportunity to understand the real interest in our project and the possible streams of development.
We had the chance to widely explain and tell people what this project was about and we collected many supporting ideas and offers to collaborate.
Still a bit overwhelmed by what happened in the fair, we started the inclusive labs curated by Sara Bernardi, an illustrator and teacher of Boit! team.
The first lab was with the group of Nuovi Orizzonti – Cooperativa Dolce, on a sunny afternoon of march 22nd, at the Kinotto Bar DLF.
We had a three hour lesson dedicated to learning the use of chiaroscuro with grey pencil, coloured pencils, oil pastels and acrylics.
The kids were really happy and actively participated to the lab. At the end of the day they even asked for another date!
This collaboration with Nuovi Orizzonti also involve a second lab with the association Non andremo mai in TV. Next month Boit! will work with them to collectively realize a mural at the CSM of Budrio with the shape of this edition.
The second lab was held on the 30 of march at the La stazione Rulli Frulli, in Finale Emilia with the guys of Astronave Lab, a craft and socio-occupational carpentry and restoration workshop of Rulli Frulli Lab ETS APS, saw the creation of a collective illustration using mixed techniques: coloured pencils, acrylics, oil pastels.
During the lab, we first draw a shared conceptual map and then each participant chose to represent his/her personal idea of Ecological Transition. As we had a lot of common themes, we realized a collective artwork.
Both the labs were special and stimulating moments for us teaching-wise.
It was not easy to generate curiosity and keep the level of interest high all through the labs, given the complex topic of these year. Also, it was not easy to teach them techniques they never tried before.
However, we were so beautifully surprised by the outcome of these workshops that we received a great boost to project and perform many other labs in the next months.
So what's next?
We keep propose and offer our free labs to other centers, cooperatives and association and we hope we will be able to bring the world of illustration in many other hands.
On the cover, the illustration created by Sara Bernardi to thank Astronave Lab for the furniture that decorated the BOit! stand at the Bologna Children's Book Fair.