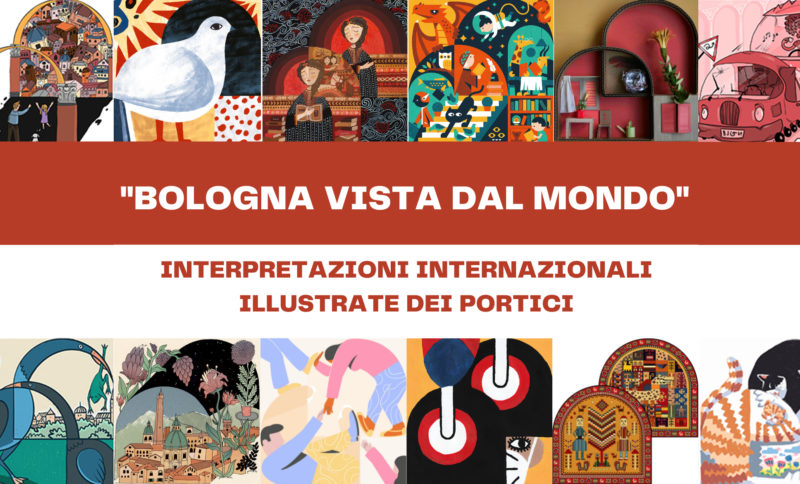 BOit! International Illustration Competition is back with BOLOGNA SEEN FROM THE WORLD, a new online exhibition dedicated to international illustrators who honored us with their boundless gaze on the second edition shape, dedicated to the UNESCO heritage Arcades of Bologna.
BO it! has always worked to build, through inclusion and creativity, a world that belongs to everyone, because in our mind culture has no borders.
Today more than ever, even in our own small way, we hope this message can reach all the people who are suffering from a war in the world.
The exhibition takes place in collaboration with the City of Bologna and is included in the 4th edition of "BOOM! Growing up in books", the books and illustration festival for children which animates the city during the Bologna Children Book's Fair, curated by Hamelin and Bologna Libraries as part of the Bologna Pact for Reading. (Programma BOOM!)
The exhibition will be online from March 1st to June 30th 2022 at www.bo-it.org in the homepage and in a dedicated section!