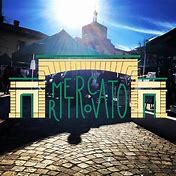 This Saturday, October 27 from 10. 00 to 14.00, we'll be present with an information desk at the Mercato Ritrovato in Bologna in Azzo Gardino area.
Some BO it! staff will be available to give information about the Call and the Regulation of the Contest.
Renata Giannelli will help you become familiar with the shape for this year's edition: the towers Garisenda and Asinelli.
We'll be waiting for you in Piazzetta Magnani, between the Amabio and Fraternità companies!