Stella Di Meo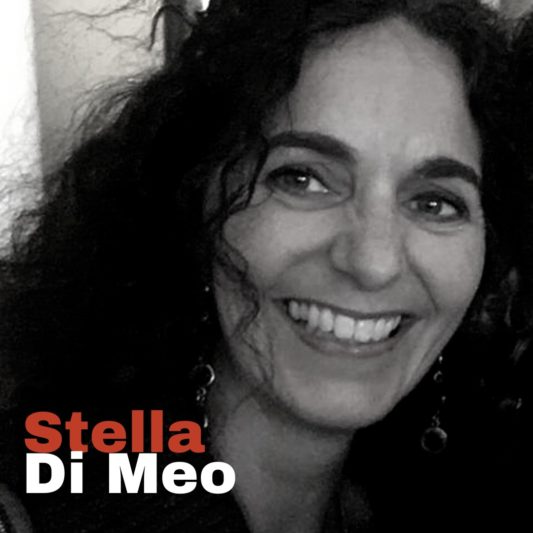 Born and raised in the Netherlands, he graduated in Management and Art Policy at the University of Utrecht and began his career organizing exhibitions and conferences at the Gallery of Modern Art in Bologna. In 2005 she became events and marketing manager at the Association of Illustrators in London. After two years, she works as a Culture and Education Officer at the Dutch Embassy in London. It deals with the promotion of Dutch design, creates partnerships with various museums including the Tate Modern and National Gallery, organizes meetings between representatives of the British and Dutch ministry of cultural heritage and foreign affairs. Since 2011 she has been working in Italy again, putting her international experiences in events management, communication and web content management to good use in favor of artists, and small and medium-sized creative enterprises.
She is currently coordinator of the Autori di Immagini Association and communication and events project manager.
Luigi Raffaelli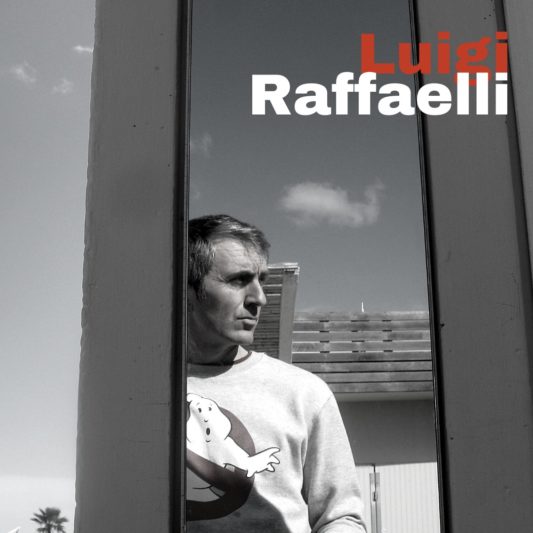 Graphic designer and illustrator, he trained in Milan at the European Institute of Design and CFP Bauer and collaborates with studios, public bodies, private companies and publishing houses. He worked for Mondadori boys, Paravia Bruno Mondadori, Diario, Ventiquattro, Electa, Il Giornale, OrecchioAcerbo, Vitality, Freundin (Germany), Institute of the Italian Encyclopedia Treccani, Campanotto, Metalli Lindberg Srl, Topipittori Editore, Berloni, Hamelin Cultural Association, Municipality di Vallefoglia, Biblioteca Vallefoglia, The Golden Leaves Cultural Association, ELI, Eden Viaggi, Playtown Cultural Association, Einaudi, Balkans and Caucasus Observatory, Ear Books (Germany), Riccione Municipal Pharmacies, Riva del Garda Municipality, Arco Municipality, Ente Olivieri, Foundation "Natalino Sapegno Center for Historical and Literary Studies – no-profit organization".
His drawings have been exhibited in Tokyo, Addis Ababa, Helsinki, Mexico City, Marseille, and in numerous Italian cities including Bologna, Milan and Urbino. In 2005 he represented Italy at the Bratislava Biennial of Illustration (BIB).
Since 2006 he has joined his professional activity as a teacher, teaching Illustration and Graphic Design at the Academies of Fine Arts in Bologna and Macerata.
Federica Legnani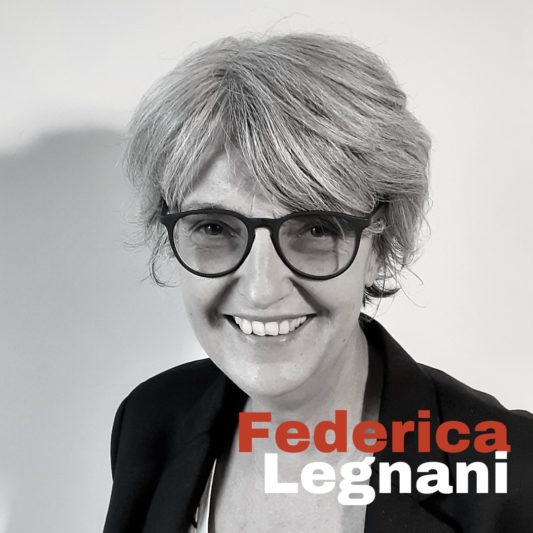 Architect, graduated in Venice, and PhD, degree obtained at the University of Bologna, she is responsible for the Intermediate Unit Enhancement of the urban landscape and arcades of the Municipality of Bologna. She was an adjunct professor in various universities (IUAV, Milan Polytechnic, University of Bologna, Parma and Florence), from 1996 to 2008 she worked as a freelance professional. From September 1998 to February 1999, thanks to a scholarship from the CNR, she studied at the Pennsylvania University of Philadelphia (USA).
Since January 2019 she has been Coordinator of the Working Group for the candidacy of the Porticoes of Bologna to the UNESCO World Heritage List.
She is a member of the Toponymy Commission of the Municipality of Bologna and of the Committee for the Restoration of the Portico of San Luca.
Elena Pasoli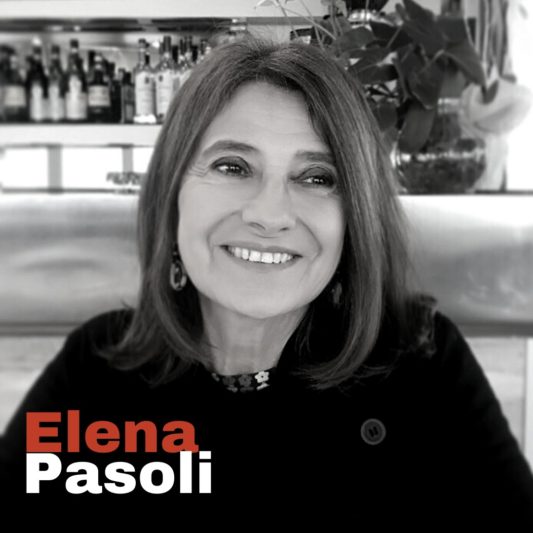 Elena Pasoli has always been involved in cultural promotion and for over twenty years in children's publishing and illustration. ExhibitionManager of the Bologna Children's Book Fair, the world's leading professional fair in the books and content sector for young readers, she won in 2018 the Eric Carle Honor international award "for combining its heritage of relationships with books and publishers of the world to an intense activity of promotion and support of dialogue between different cultures ".
She said "Bologna never denies itself, culture in front of everything: this competition also demonstrates it, with the wealth of activities that enrich it, all kept active and successfully in the dramatic year of the pandemic. BCBF not only supports it… LOVES it! ".
Emanuela Ciroldi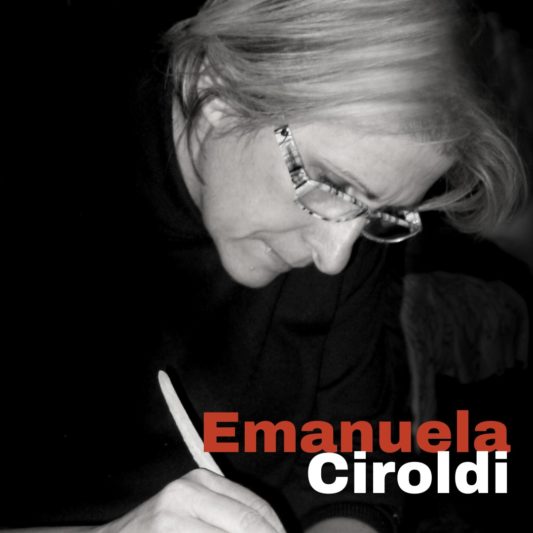 Artistic director of the Coperative Sociali Nazareno, she works mainly in the field of Outsider Art. Since 1992 he has been organizing, conducting and supervising numerous workshops aimed at "fragile" people. Since 2006 she has organized exhibitions for the promotion of artists who work in marginal situations, outside the normal art circuits and for the same purpose she has conceived and implemented numerous national and European projects including Irregular Talents and Power – Performances Of Wide Enrichment to Raise awareness on different abilities and promote integratio.
Since 1999 she has been the art director of the International Festival of different abilities which is held every year in May in the city of Carpi (Modena, Italy).
Ilaria Zanellato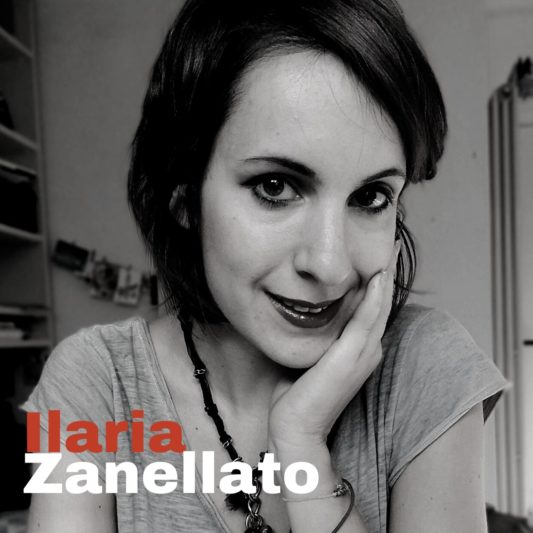 Ilaria was born in the province of Novara. She graduated from the Art School of Novara and, thanks to the scholarship, she attended the European Institute of Design (IED) in Turin, graduating in Visual Communication Design. Today she works as a freelance illustrator. Her style is versatile and varies according to areas and projects, but his main passion is to illustrate picture books.
Chiara Mazzoni
Born in Bologna in 1988, graduated from the University of Padua in Clinical Psychology, she obtained a specialization in Cognitive Behavioral Psychotherapy at the ITCC institute. It mainly deals with the treatment of eating disorders, anxiety disorders and trauma therapy. Since 2017, following an experience as an emergency psychologist, she founded and is president of the MENOPERMENO social promotion association.